---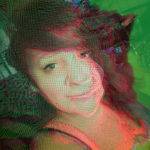 Animator. Artist. Educator.
Angie Jones is an award-winning artist and animator specializing in computer generated character and creature animation for major motion pictures, commercials, and games. As an animation director and lead animator, she works closely with Hollywood blockbuster directors and VFX supervisors to design unique character and creature performances. Angie enjoys the challenge of moving between the "sweet and endearing" and the "evil and deadly."
Her film and commercial work include the Oscar-winning films, two Clios, and one VES award. Angie started her career working in video games including Oddworld: Abe's Exoddus, Dino Crises 3 and Red Dead Revolver, followed by a successful career working on features such as VES (Visual Effects Society) Award Winning "Stuart Little 2," Spike Jonze's short film "I'm Here," Academy Award-winning film "Pan's Labyrinth," "Xmen2" and "Smurfs." Angie has brought to life many of your favorite commercial characters like the Geico Gecko, Mickey Mouse, and Hatsune Miku for Toyota.
Angie's work has been featured in Animation World Network, Computer Graphics Magazine, The Wall Street Journal, Cartoon Brew, Women in Animation, Frederator, Animation Magazine, and film & design festivals around the world. She's spoken at international events, including Walt Disney Studios, Comicon, San Diego, LA Siggraph Chapter Meetings, Visual Effects Society, and the Game Developer's Conference in San Jose, CA. Some career highlights include (17) seventeen films, (40) forty animated commercials, and (22) twenty-two AAA video games including the SMURFS MOVIE (2011), Spike Jonze's I'M HERE (2010), PAN'S LABYRINTH (2006), XMEN 2 (2003), STUART LITTLE 2 (2002), HATSUNE MIKU – TOYOTA (2011), SQUIRREL HONDA (2009), STOLI BLAKBERI (2008), DISNEY'S 50TH ANNIVERSARY COMMERCIALS – 5 SPOTS (2004-2006), GEICO GECKO – 13 SPOTS (2003), ASSASSIN'S CREED 2 (2009), RED DEAD REDEMPTION (2009), RED DEAD REVOLVER (2000), ODDWORLD: ABE'S EXODDUS AND MUNCH'S ODDYSEE (1998-2000), and DINO CRISES 3 (2000).
Angie has created animation for film, music videos, television, ride films, games, virtual reality, simulation experiences and commercial projects at various studios including Buck, USC Institute for Creative Technologies, Walt Disney Feature Animation, CAPCOM, Angel Studios, Sony Pictures Imageworks, Method Studios, Mirada/Motion Theory, The Third Floor, Brand New School, Digital Domain, Asylum FX, Cinesite, Psyop, Rockstar Games, Oddworld Inhabitants and Rhythm and Hues. Her clients range from MSN, Geico, Stolichnaya, Toyota, Honda CrossTour, KIA, T-Mobile, Disney, and Coca-Cola. Angie has also written three books on animation and taught at several institutions in the Los Angeles area including Gnomon School of VFX and iAnimate.
---
FINE ART | EXHIBITIONS | PRESS | 
Angie's work lies somewhere between the digital and the physical consumed with 140 characters, 6-10 second videos, and emojis. Much like the subliminal messages of advertising and commercial art, Jones' aesthetic choices come from influences of computers in our everyday life. She paints the splintered nature of humanity in a post-technological society.  In the artist's words, "Omission through the abstraction is as important as what remains." Projects include animation, installation, painting, multimedia, interactive, sculpture and video art. Exhibitions: Angie Jones has exhibited in numerous venues, including the Laguna Art Museum, Ball State University – Atrium Gallery, Robert and Frances Fullerton Art Museum, James Gray Gallery, Game Developers Conference, Visual Effects Society Awards, Bedford Gallery, Prohibition Gallery, South Bend Museum of Art, The Gallery at Penn College, Springfield Museum of Art, William D. Cannon Gallery, Comicon, Disney Feature Animation Training Program, Chandler Center for the Arts, and SIGGRAPH. Her artwork has been published in LA Weekly, Apartment Therapy, Platinum Cheese, Quiet Lunch, Get Inspired, Examiner, and The Wall Street Journal.
---
TEACHING | EDUCATION
Angie is an Assistant Professor at the University of Southern California, School of Cinematic Arts and advises with the undergrad and MFA candidates on senior thesis projects. In addition to USC, Jones has taught at the Gnomon School of VFX, iAnimate Advanced Animation Training School and she served on the LA Film School Advisory Board for the Animation and VFX program. Angie earned a Bachelor of Fine Arts degree in Electronic Arts from the Atlanta College of Art and a Master of Fine Arts in Painting from Laguna College of Art + Design. She has also studied classical painting and drawing at the Kline Academy and Los Angeles Figurative Art Academy.
---
---
BOOKS
June, 2006, Thinking Animation – Bridging the Gap/ 2D and CG, Los Angeles, CA'
March, 1999, The 3D Studio Max R3 Professional Animation Book, Los Angeles, CA
May, 1998, Inside 3D Studio Max R2 Vol. III, Los Angeles, CA
---
Angie teaches performance driven classes animating characters including:
Introduction to 3D and Character Animation

3D Character Performance Animation

Introduction to the Art of Movement

Professionalism in Animation

Advanced Animation Techniques

Advanced Full Body Acting

Advanced Computer Character Performance

Master's Thesis

Senior Project

Animation Theory and Techniques

Advanced Body Mechanics and Pantomime Acting

Close-up Facial Acting and Lip Sync

Advanced Creature Animation
SPEAKING ENGAGEMENTS
Speaker, "Cal State Fullerton's Pencil Mileage Club," CSFU, Fullerton, California, 2017

Speaker, "MFA Seminar," USC/DADA, Los Angeles, California, 2017

Speaker, "Career Strategies," Gnomon School of VFX, Los Angeles, California, 2007

Panelist, "Bridging the Gap Between 2D and CG," Walt Disney Studio, Los Angeles, California, 2006

Panelist, "Creating Believable Characters," Comicon, San Diego, California, 2003

Panelist, "Job Survival," LA Siggraph Chapter Meeting, Los Angeles, California, 2003

Panelist, "Your Career Support Team," Visual Effects Society, Los Angeles, California, 2002

Speaker, "Facial Systems," at Game Developer's Conference, Los Angeles, California, 1999
---
You can find out more about Angie's animation career at Spicy Cricket Animation.  When she is not setting key frames, you can find Angie in her downtown loft in Los Angeles painting on large canvases with her most honest critics – Bacon and Picasso, the cats.
Contact: angie(at)thinkinganimation(dot)com
Twitter: twitter.com/spicycricket