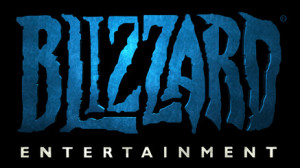 UPDATED: 12.7.2017
---
The internship program gives students the opportunity to work directly with development teams and business operations departments to gain hands-on experience.
Eligibility: Applicants must be studying at a university or college in the United States, and will be returning to school in the fall after the internship
Length of Internship: 12-week paid opportunities during the summer
Location: Depending on needs, Internships may be available at any of our three US locations (Irvine, Austin, and San Francisco)
Deadline to Apply: Applications must be submitted no later than January 31st of each year
---
We encourage graduating seniors to peruse our Jobs Directory for positions that meet their interests, skill sets, and career aspirations. Check back often – needs change frequently.
From time to time, the University Relations team will list opportunities specifically for graduating seniors. You will find those positions listed on the Jobs Directory under "New Grad Opportunities". We still encourage students to apply to opportunities elsewhere on the Jobs Directory if these positions don't meet their interests, or if there are no current opportunities listed under "New Grad Opportunities".
Looking for more information?
---
While you check for and monitor opportunities on the Jobs Directory, please feel free to check out the roles section on our careers site to better prepare yourself for the application process.
Learn more about functions at Blizzard Entertainment (like engineering or design), what qualities we look for in new team members, as well as advice for building experience and a strong application. Blizzard's hiring process is thorough and thoughtful and favors the well prepared and well informed!
Do you consider time away from making art a missed opportunity? Is your DVD library full of animated features, shorts, and television series? Do you fall sleep dreaming about your next creation? If so, Blizzard Entertainment, the developer of the most epic games in the world, is seeking an animator to help develop Blizzard's ground-breaking game, Overwatch.
Work alongside a team of the best artists, engineers, and designers on the planet and enjoy the support of a company whose culture is centered on collaborative game development. We are gamers at heart at Blizzard – across all levels – and it shows in our craft.
The ideal candidate has experience animating both human and non-humanoid characters. A solid grasp of the principles of body movement, anticipation, overshoot, follow-through, squash and stretch, forward and inverse kinematics, and other facets of both 2D and 3D animation is essential. The animator must be well-versed in related tools – Maya, 3DS Max, etc. The ideal candidate works well in an environment of peers who are passionate about making great games.
Quest Objectives
Create animations for real time game assets.
Work with animation team to ensure timely completion of character assets at the desired quality bar.
Serve as an active participant in team art discussions, critiques and reviews.
Eligibility Requirements
Currently enrolled in a college or university, or planning to enroll in Fall 2017
Returning for at least one more semester or quarter following the Summer 2018 internship
Able to work fulltime hours for 11 – 12 weeks at the Blizzard office indicated in this job posting between May 2018 – August 2018 or June 2018 – September 2018 (group dates depend on when you get out of school)
Authorized to work in the US
Level Requirements
A minimum of 1 years' experience animating characters using Maya or equivalent 3D program
Exceptional skill in animating the human bipedal figure as well as other organic forms
Self-motivation, good communication skills, and a great team-player attitude
A passion for video games
Recommended Talent
Experience in FX and particle animation
Understanding of the visual style of Blizzard games and Overwatch specifically, and a passion to push it to the next level
Portfolio requirements
Portfolio and / or reel demonstrating relevant artistic skills required
Only online artwork submissions will be accepted (e.g. website, blog or online album).
WARNING! Applications that do not include all of the required materials will not be considered. We're serious about this – due to the volume of applications we receive, we only have time to consider complete submittals.
Blizzard Entertainment is a global company committed to growing our employees along with the business. We offer generous benefits and perks with an eye on providing true work / life balance. We've worked hard to foster an intensely collaborative and creative environment, a diverse and inclusive employee culture, and training and opportunity for professional growth. Our people are everything. Our core values are real, and our mission has never changed. We are dedicated to creating the most epic entertainment experiences…ever. Join us!
Submit your application no later than December 10, 2017.