---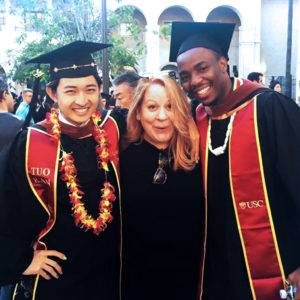 For the past ten years, I have taught in animation schools and art departments in universities for undergraduate and graduate-level courses, as well as and online institutions and trade schools for animation and VFX. My course load has included fundamentals of animation, CG character performance, creature and game animation, professionalism and career strategies, animation theory and film criticism; animation history traditional and digital; senior film thesis development as well as classes for MFA programs including critique seminars, production studio and professional practices.
My primary goal as a teacher is to foster critical thinking, facilitate creative thought, and prepare students to function effectively as a filmmaker and artist while learning to execute their ideas through the fundamentals of animation and technical workflow with the tools.  First and foremost, I mentor artists towards innovative thinking.  Each student's demo reel is different, and students are encouraged to create their unique and creative voice.  Narrative, character, and empathy sit at the top of the list in my courses.  I strive to create well-rounded artists that have mastered the technical and artistic aspects of filmmaking, storytelling, and animation.  I do all of this with an optimistic, positive atmosphere. My classroom allows for students to feel safe making mistakes.  I believe more is learned from failures, than successes. Failure is our teacher.
People learn in different ways and art is a subjective topic to teach.  It is rare to have all students operating at the same level.  I switch things up to keep the students on their toes thinking conceptually about their projects and mold my instruction around individual student's needs.  I view my instructor role as a signpost; steering my students towards original, creative solutions and submissive to the student's growth. Classroom discussion, open critiques, guest speakers, and improv exercises assist in the students interacting, sharing, and discussing the work. Communication among the students and the sharing of ideas is critical to my courses.  School offers the opportunity to be exposed to a diverse group of fellow artists that can expand ideas. Animation production is a collaborative art form, and I believe students grow faster sharing with their peers.
Nothing feels better than when you explain a complex concept and see the light go off. It is a reward in of itself.  That moment when the student clicks with the content and connects the dots you have been placing before them is why I became a teacher. It is one of the most rewarding moments experienced, and I get to experience it every day.  I am at a time in my life now where I want to give back, and I have a genuine interest in making solid artists who, one day, win awards for their films.
My favorite quote regarding the learning experience is, "Tell me, and I forget. Show me, and I remember. Involve me, and I understand."  This old Chinese proverb means you can only understand something by trying it yourself. I spend much time lecturing and explaining, then showing through demos and finally… I have my students do it for themselves because only then will they truly understand.
不聞不若聞之,聞之不若見之,見之不若知之,知之不若行之;學至於行之而止矣
~ Confucian philosopher Xunzi
---
---
Below, are some selected course descriptions.
John C. Hench Division of Animation & Digital Arts, School of Cinematic Arts, University of Southern California
LOS ANGELES (2011 – present)

ASSISTANT PROFESSOR, DADA/USC (2014 – present)
Teach courses on hand drawn/traditional animation, introduction to CG animation, CG character performance, animation production courses, production studio critique seminars and thesis in both the undergraduate and graduate programs, senior thesis advisement for B.A. and M.F.A. students.
CTAN102 Introduction to the Art of Movement Lab
CTAN 202 Advanced Animation Techniques
CTAN 301L 3D Character Performance Animation
CTAN 330 Animation Fundamentals
CTAN 305 Professionalism of Animation
CTAN 401A & B Senior Project
CTAN 450B Animation Theory and Techniques
CTAN 496 Directed Studies
CTAN 522 Animation Department Seminar
CTAN 563 Advanced Computer Animation
CTAN 593 Directed Studies in Animation
CTAN 549A & B Graduate Thesis Advisor
ADJUNCT LECTURER, DADA/USC (2011-2013)
CTAN 302 Introduction to 3D Computer and Character Animation
CTAN 301 Introduction to Digital Animation
CTAN 202 Advanced Animation Techniques
---